Americinn By Wyndham Ham Lake
45.2143

,

-93.23551
Ham Lake

,

United States

|
75US$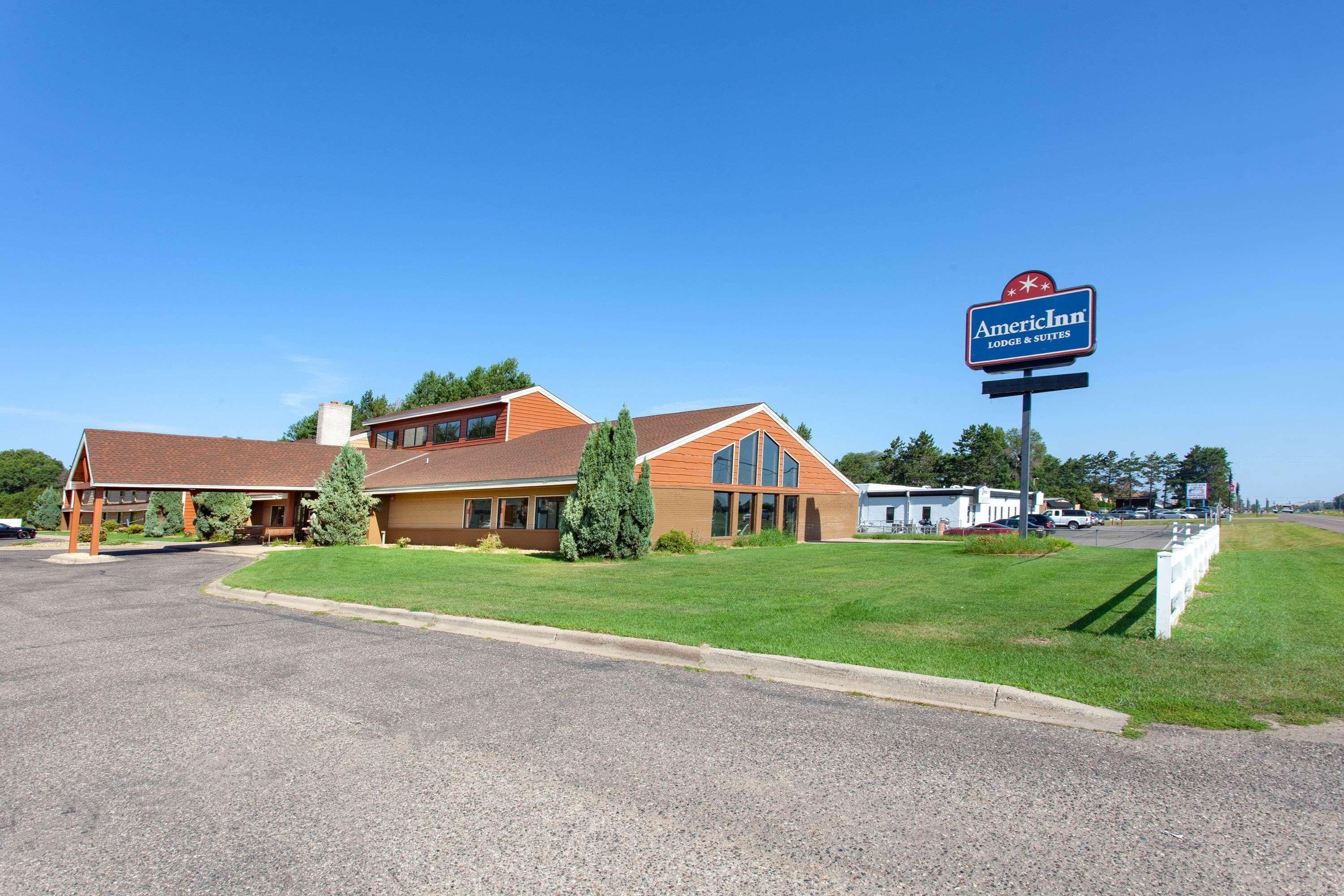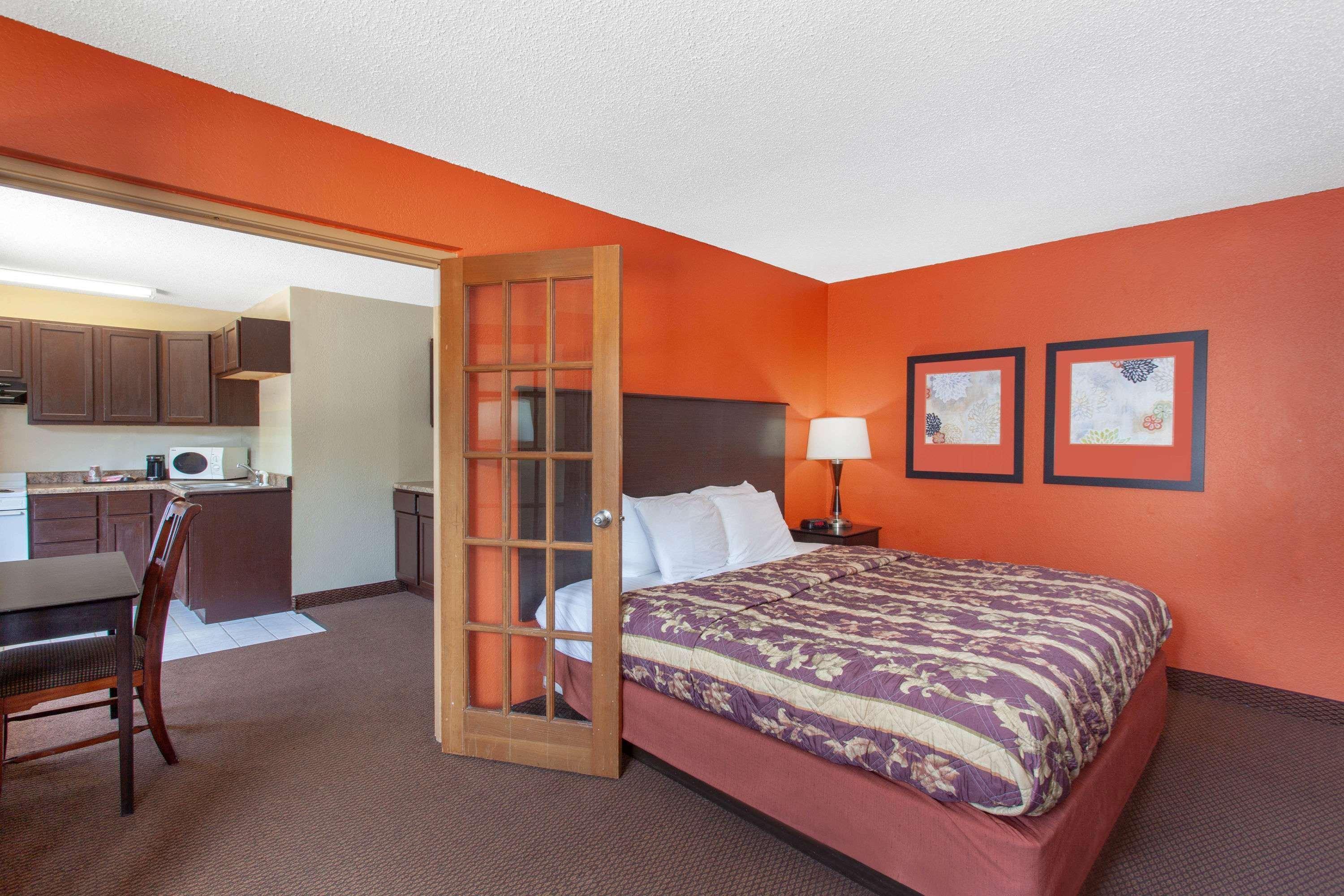 Address
13440 Highway 65 N
,
Ham Lake
,
Minnesota
,
United States
,
55304
, Minnesota
Pros and Cons
PROS
Small venue.
A fairly clean property.
Non-smoking rooms, many with a hair dryer, a king bed and a spa bath.
Continental breakfast available.
Show all Pros (7)
Show less
CONS
A few guests have complained about the beds being too hard.
Some of the staff might be uncaring.
Overview
The 3-star Americinn By Wyndham Ham Lake is set within a 10-minute drive of Bunker Beach Water Park and approximately 10 minutes' drive from Majestic Oaks Golf Club. The smoke-free hotel is placed within 2.8 miles of Bunker Hills Golf Club, and provides guests with whirlpool baths, a Jacuzzi and sauna facilities.
Location
This hotel is situated in the very heart of Ham Lake, close to business offices. The Americinn By Wyndham is situated 10 minutes by car from Oak Park Community Curch Protestant Church, which is considered to be a sacred site. The pet-friendly accommodation also lies at the side of lakes and parks.
Americinn By Wyndham Ham Lake in Ham Lake is a 41-minute drive from Minneapolis-Saint Paul International airport.
Rooms
Some of the non-smoking units feature free wireless internet as well as coffee/tea making facilities. The spacious rooms are equipped with a spa bathtub and a separate toilet. Some of them have private bathrooms.
Eat & Drink
This Ham Lake hotel serves a free daily breakfast.
Leisure & Business
The property also features an SPA center for you to relax in. Various activities in the surroundings, including boating, ice skating and soccer are at guests' disposal.
Internet
Wireless internet is available in the entire hotel for free.
Guest Parking
Public parking is possible on site for free.
Year renovated:   2012.  Number of rooms:   52.
Best-Rated AmericInn Hotels around Ham Lake
AmericInn hotel brand offers exceptional value to its guests with its wide range of amenities and comfortable accommodations. From complimentary breakfast and indoor pools to high-speed internet, guests can enjoy a convenient and luxurious stay. Their commitment to customer satisfaction is evident in their friendly and attentive staff who always go the extra mile to ensure a pleasant stay. AmericInn is the destination of choice for budget-conscious travelers who demand top-notch amenities and service.
18 reviews

109$ / night

15 reviews

129$ / night

5 reviews

112$ / night

15 reviews

61$ / night

25 reviews

92$ / night

22 reviews

99$ / night

58$ / night

37 reviews

89$ / night
Most Booked Hotels for Your Next Trip
Facilities
Most popular facilities
Spa and relaxation
Jacuzzi
Spa & wellness center
General
Wi-Fi
Parking
24-hour services
Swimming pool
Spa and relaxation
Laundry
Meeting facilities
Services
Room service
Laundry
Tours/Ticket assistance
Wake up service
Business
Business center
Meeting/ Banquet facilities
Fax/Photocopying
Spa & Leisure
Indoor swimming pool
Spa & wellness center
Sauna
Jacuzzi
Room features
Air conditioning
Heating
Sitting area
Tea and coffee facilities
Good to know
Check-in
from 15:00-23:59
FREE
Check-out
until 11 am
FREE
Pets
Pets are allowed on request.
Rooms and availability

Bed options:

Max:

2 persons

Bed options:

Max:

2 persons

Bed options:

Max:

2 persons
Location
13440 Highway 65 N
,
Ham Lake
,
Minnesota
,
United States
,
55304
, Minnesota
City landmarks
Restaurants
Hotels nearby
Coon Rapids
Bunker Hills Regional Park
1.8 mi
Golf Course
Majestic Oaks Golf Club
1.4 mi
Church
Oak Park Community Curch
1.8 mi
Great Northern Golf Range
1.8 mi
701 County Road a
Bunker Beach Water Park
2.3 mi
Anoka County Parks and Rec Ctr
2.3 mi
Golf Course
Bunker Hills Golf Club
2.7 mi
Anoka County Veteran's Memorial
2.4 mi
Glen Cary Lutheran Church
2.7 mi
Church
Horizons Community Church
3.0 mi
1700 105th Ave NE National Sports Center
Schwan Super Rinks
3.9 mi
8.5 Great

|

2 reviews
3.5 mi
8.2 Great

|

12 reviews
3.6 mi
9.1 Perfect

|

3 reviews
5.4 mi
Getting around
Airports
Minneapolis-Saint Paul International

(MSP)
29.5 mi
St. Cloud Regional (STC)
54.4 mi
Train
Coon Rapids Riverdale \x26 Platform
5.9 mi
You can book a shuttle, once your reservation is complete.
Reviews of Americinn By Wyndham Ham Lake
John

The complimentary breakfast and pool were nice additions to the stay. The location was convenient and close to where we needed to be. Plus, the staff was friendly and helpful throughout our stay.

There were quite a few things that made our stay less enjoyable. The WiFi was spotty and inconsistent, which made it difficult to stay connected. The beds and pillows were uncomfortable and stiff, leading to a restless night's sleep. Additionally, the noise from other guests was disruptive and made it challenging to relax in our room. while there were some positives, the negative aspects made it a less than ideal stay.

Albert

An excellent experience and friendly staff. We enjoyed it and totally recommend the place...

Not one thing.

Cynthia

Breakfasts were good.

It deserves its 3 stars. A fine base for exploring Ham Lake. Bed was comfortable, great night sleep❤

Clive

The morning breakfast was a great way to start the day without worrying about finding a nearby coffee shop. The location was perfect, just a short walk from all attractions and cafes. Additionally, the bed was so big and comfortable, it made for a great night's sleep after a long day of exploring.

Unfortunately, the overall cleanliness of the hotel and our room was disappointing. The carpets and linens looked dirty and outdated, and some areas looked like they had not been cleaned in months. Therefore, there may be better options for those who are looking for a more luxurious and hygienic experience. Additionally, the receptionist was not very friendly or welcoming, which left a negative impression on our stay.

Rick

Amazing staff and everything fantastic! Walking distance to Majestic Pizza, where you can have lunch. 2 km to Majestic Oaks Golf Club. The beds were comfy.

George

Located near Schwann's Soccer tournament facilities, which was very convenient. The hotel's breakfast was delicious and had a great variety of options. I particularly enjoyed the view from my room, which had a beautiful landscape. Additionally, the leisure facilities, such as the gym and pool, were top-notch and provided great entertainment. Traveling alone, I especially appreciated the friendly staff that made me feel welcome.

The hotel's Wi-Fi connection was weak.

missing

EVEN THOUGH WE WERE IN A SMOKE FREE ROOM, NEXT TO US WAS A SMOKING ROOM AND THE WHOLE HALL WAY, PLUS OUR ROOM WAS SMOKEY!

Heather

Overall Good Stay I recently spent a weekend at a hotel and had a pretty good experience. First, the complimentary breakfast was a nice touch, and there were plenty of food options to choose from. Also, the hotel was located in a convenient area with easy access to nearby attractions and restaurants. Lastly, the room was clean and provided a comfortable stay.

Improvements needed However, there were a few downsides that impacted my stay. One issue was that the ice machine was not working, which made it inconvenient for all guests. Additionally, there were some maintenance issues in the room that needed attention, such as a broken light and a loose bathroom door handle. These problems were not fixed in a timely manner and detracted from the overall experience.

missing

Everything is wonderful I love it and coming back

The parking lot need to fix bc the first thing custom want is coming they looking the lot thinking this is not hoter . They say it's MOTEL please fix the parking .thanks

John

The hotel had everything I needed for my stay: a clean and comfortable room with a fridge, microwave, hair dryer, and ironing board. The staff was very accommodating in changing my room due to my physical limitation. The location was perfect for attending a national sports complex and the nearby Schwann's Soccer tournament.

All was perfect.

missing

Location to our reunion. Breakfast, computer with printer, comfortable beds.

missing

Comfortable, clean room with excellent staff. Very friendly and helpful.

Inn was full and I had to stay in a smoking room.

missing

Make your own waffles good, could use some fruit on breakfast, other than some scabby-looking apples. Room clean, bed comfortable, nice chair and ottoman.

Either you listened to ROAR of air conditioning or opened your second floor window to hear ROAR of highway.

missing

Bed was comfortable. Room had been updated.

We booked our room as a non-smoking two queen and this is the first time (with Booked.net) that we were given a smoking room without even asking if that was ok....then they switched us to a non smoking king with a sofa bed. Sofa bed had dirty sheets and not very comfortable for two teen age boys. No pillows or blankets for sofa bed. No hand towels. I had to print out our sheet from Booked.net to prove that we had reserved the "non-smoking" room to get the King room at the same rate.
FAQ about Americinn By Wyndham Ham Lake
Which landmarks should we visit during our stay in the Americinn By Wyndham Ham Lake?
During the stay at the Americinn By Wyndham Ham Lake guests can visit Bunker Hills Golf Club (2.8 miles), Bunker Beach Water Park (2.2 miles) as well as Majestic Oaks Golf Club (1.4 miles) among others.
Does Americinn By Wyndham have parking on site?
Yes, Americinn By Wyndham features a parking lot available onsite.
Does the 3-star Americinn By Wyndham Ham Lake serve breakfast?
Yes, guests can enjoy buffet breakfast provided by the 3-star Americinn By Wyndham Ham Lake.
What is the timeframe for check-in and check-out in the Americinn By Wyndham Ham Lake?
Guests of the Americinn By Wyndham Ham Lake can check in from 3 PM to 11.59 PM and check out from 11 AM.
Which facilities are included in the rooms of the Ham Lake hotel?
Certain suites at the Ham Lake hotel feature double beds and private bathrooms along with a spa bathtub and a separate toilet.
What business facilities does the hotel provide?
Yes, the hotel comprises a business center equipped with a work desk and a photocopier.
What are the spa options at the Americinn By Wyndham Ham Lake?
Spa facilities in the Americinn By Wyndham Ham Lake include whirlpool bathtubs, a Jacuzzi and sauna facilities.